Due to a high amount of orders being placed, it can take longer than usual to process your order | Around 3 working days
Login
Log in if you have an account
Dont have an account? Register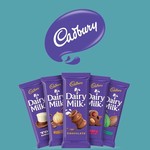 British Groceries
We keep a wide range of our best selling British items on stock in our Cash & Carry. These items show current stock and are ready for dispatch immediately after ordering.
At Kellys we specialize in wholesaling British food & drink items. With over 10 years of experience we know a lot about the British food industry and what sells well outside of the UK. We are a family-run business and try to position ourselves as a one-stop-shop for all of your British and American food and drink items.
As we're a family business we take great pride in serving our business partners with the best service possible and, of course, to make a significant profit on re-selling our items. That's why we promise you the following;
Quick and personal customer service
Wide variety of over 15.000 items with weekly delivery
Wide range of fresh and frozen items, these are on a collection-only basis
Long shelf-life due to our reliable partner in the UK
Sharply priced items with great margins for our partners
We believe that our vast selection of items will serve a wide variety of wholesale customers. If you're looking for any specific items, feel free to contact us.